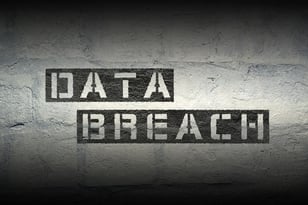 Every 39 seconds a computer connected to the internet encounters some kind Cyber Attack. 80% of agencies are burdened with inadequate Cyber Security infrastructure. What is your agency doing to secure your systems?
Hackers can leverage the vulnerabilities of one system to penetrate others. And with more and more agencies utilizing the benefits of virtualization in their stack, we felt it appropriate to illustrate four best practices that will leverage the benefits of virtualization to better protect your data center.
Virtualization Best Practices to Protect Your Infrastructure
First, patching hypervisors must occur on a regular basis. Sure, the theory behind hypervisors is that it contains an isolated guest Operating System, but a technique called Virtual Machine escape, can exploit vulnerabilities in the hypervisor.
Second, by restricting access to the management layer, hackers will not be able manipulate your system settings. We recommend adding multifactor authentication software to lock down admirative privileges, granting access only to users on a dedicated virtual local area network (VLAN) through a VPN.
Third, network segmentation or east-west firewalling is another inherent benefit of virtualization. Today's top virtualization products offer virtual switching of some kind. Since the virtual environment traffic rarely touches a traditional switch, preventing virtual machines from eavesdropping on network traffic is impossible without segmentation.
Lastly, and probably the most important, is active monitoring. Your team must be monitoring your systems for signs of an attack. You need technology in place that can detect and prevent intrusions, log events and correlate security event information in the event of a system compromise.
People are the Key
People play the biggest role in a Cyber Attack. Having staff who know what to do, who to call, and how to handle the media are just as important as the technology tools mentioned above. If your agency is running thin on cyber security resources, we recommend looking for a partner that can manage all this for you. Preparation is more important than ever in this world of when, not if, we're going to get breached. For further education on security threats, download our latest ebook "Top Security Threats for 2017" or for more information on I.T. Security Solutions, visit us here!