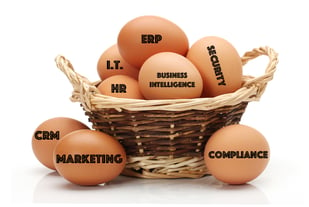 Let's face it; doing business in the world today is riskier than ever. Not only is it riskier, but business disruption is more costly than ever! As businesses seek to streamline and automate their business models, the tendency to rely entirely on a single provider can pigeon-toe you into a single point of failure.
No provider can ever promise you complete assurance that their services will not ever become compromised…thus the term Service Level Agreement (SLA). So when's the last time you visited your disaster recovery plan?
Research by IBM Global Business Services (GBS) has found that while the ideology of having a disaster recovery plan in place is valuable the fact remains that most organizations do not invest seriously enough into their plan. This oversight means that businesses are vulnerable and with today's sophistication in an ever increasingly complex and Social business world, image is extremely important. While most CXO's agree that disaster recovery is an important agenda item IBM Global Business Services (GBS) has likewise found that this agenda item is among the least funded item on Senior Management's business plans.
Does your business know what the business impact would be if your business experienced interruption?
Does your business know what the real $$ costs are if your business experienced an interruption?
When's the last time you tested your disaster recovery plan?
While many disasters and much down time is the result of human error, business triggers, data triggers, and event triggers loom around each corner. Is your business really resilient? Like many IT professionals in security agree," you really don't know what you don't know". Isn't it time you found out? Contact us today!