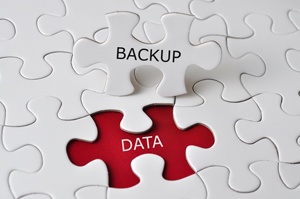 Are you actively testing your backup processes against your Restore Time and Restore Point Objectives (RTO/RPO)? How long can you afford to lose access to your data? How much data can you afford to lose? What is the cost to your business if you cannot recover your data or it takes too long?
Three Basic Steps to Ensure Recoverability
Regular testing of your backup and recovery practices are critical to any organizations business continuance. There are 3 basic steps which should be taken to help ensure you can recover your data in an accurate and timely manner.
A test schedule and plan with well-defined parameters and situations must be developed and implemented.
All activities and results of tests must be fully documented.

This includes, but is not limited to, errors, time required for tasks, and success in achieving RTO and RPO.
The results of these tests should then be reviewed, success and failures noted, actions assigned and completed to correct any failures, and test plans updated to reflect any process or procedural changes required.

Success and failures should be view as opportunities to learn about your processes.
Is this a simple, easy process? Not necessarily. Is this an important process? It is important if you want to be sure you can recover the data you think you are backing up.
Help is Here!
Do you need help protecting your data, testing your backup processes, and meeting your RTO and RPO? Solutions II helps our clients with backup/restore, archive/retrieve, disaster recovery and testing with a secure managed backup service. We know how you can get the most out of your environment.
For questions about our managed services, contact us at info@solutions-ii.com.