­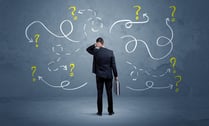 Several of our clients run Red Hat Linux Operating Systems. So, when reading this headline about a cloud security company which was just purchased by Red Hat for a cool $250 million, I thought I'd report on why this is kind of a big deal.
If you were just about to stop reading, allow me to complete this thought. Red Hat is doing this to secure Linux OS's running applications on distributive computing platforms. More so, this platform can be in an on-premise, public, private, and/or hybrid cloud environment. This merger, will result in an automated, self-healing, self-scaling, application platform for use with containerized applications. This will likely change the industry and so it's a good thing an open source company like Red Hat is taking the lead on this. What more?
Who is CoreOS?
CoreOS is a four-year-old Bay Area startup whose mission is to run a secure internet. In this case, CoreOS uses an open source tool called Kubernetes to build its application platform especially for Linux. This technology breaks applications into logical units and spreads them across "micro servers". Applying the same idea to the master service layer, they've created a self-healing master service HA cluster to run a distributive computing system. They leveraged the micro servers concept to ensure there's always a master service managing your production cluster, and thus, avoiding split brain. Think of it as a HA master service for your redundant HA distributive computing system that can cross platforms automatically and securely. Or, it's a highly educated robot IT team who'll never ask for a vacation, who'll be on-time and who'll always nail the budget. Sorry IT guys, your secret's out. Insert emoji.
Why Does This Matter?
Who cares? Anyone in IT ops who leverages the benefits of distributive system. This includes a lot of you already, but in 5- 10 years, it's likely to be most of you. You late adopters know who you are.
Why core OS? The companies worked together developing this so the CEO said it made sense. Here's a quote, "Kubernetes, containers and Linux are at the heart of this transformation, and, like Red Hat, CoreOS has been a leader in both the upstream open source communities that are fueling these innovations and its work to bring enterprise-grade Kubernetes to customers. We believe this acquisition cements Red Hat as a cornerstone of hybrid cloud and modern app deployments."
As you can tell, this is a broad, and rather complicated topic. We've compiled some additional resources to help guide you through.
I Want to Know More
Source Article: https://www.wraltechwire.com/2018/01/31/red-hat-paying-250m-to-acquire-cloud-security-technology-startup-coreos-video/
Extras: http://searchservervirtualization.techtarget.com/answer/How-does-application-containerization-compare-to-Linux-Containers
http://searchitoperations.techtarget.com/definition/application-containerization-app-containerization