Technology is evolving at an accelerated rate, and companies have become increasingly dependent on it, resulting in a growing need for an evolved managed services framework.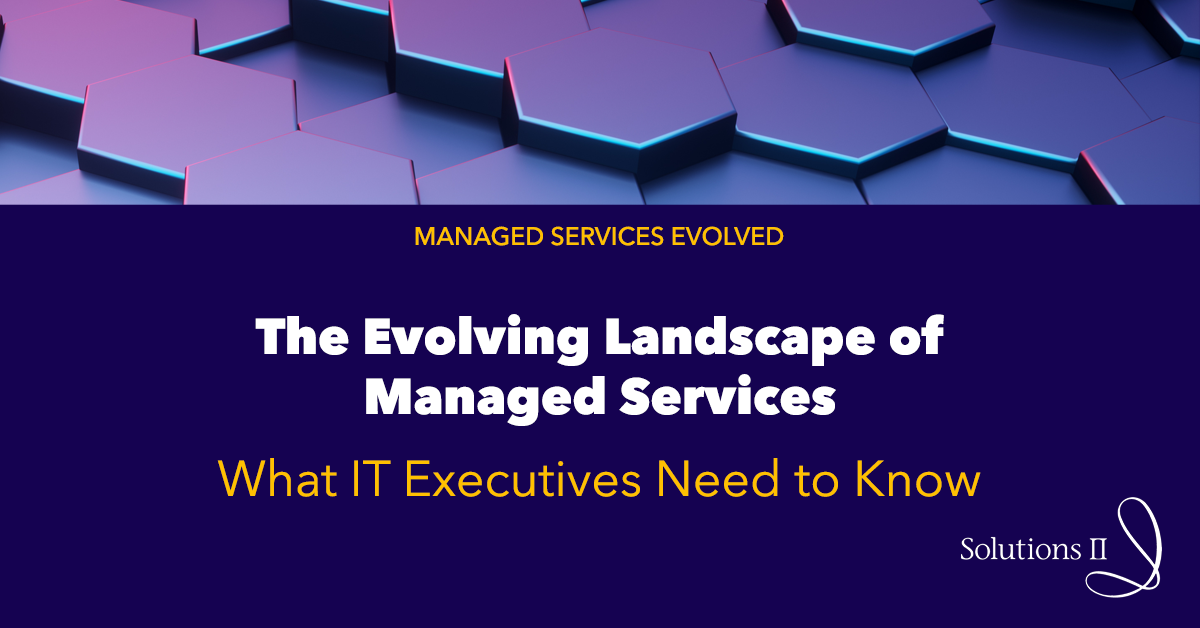 Managed Service providers (MSPs) can no longer confine themselves to a limited scope within IT or their offerings but must adapt and expand their role. They should focus on integrating seamlessly with IT organizations, actively observing, strategizing, and providing guidance amidst rapid changes and evolving security challenges. Consequently, MSPs must possess extensive knowledge about the technology and systems they manage and the culture and environment of the IT organization they serve.
Here are the top reasons driving MSP evolution:


The Importance of Cloud Computing

Over the past decade, one of the most significant shifts in the managed services landscape has been the rise of cloud computing. Many companies are now looking to move away from only on-premises solutions and embracing the cloud's flexibility and scalability. This move has opened new opportunities for MSPs, who can help organizations migrate to the cloud and manage complex cloud or hybrid environments.
IT executives have a crucial task of selecting an evolving and reliable services provider partner to effectively address challenges such as data security, compliance, and vendor lock-in. Furthermore, they need to carefully evaluate the cost-effectiveness of cloud solutions compared to on-premises alternatives. Whether organizations opt for a migration to the cloud or hybrid environments, evolving MSPs should possess the knowledge to maximize the value and lifespan of current investments, including technologies like the IBM System i that continue to offer significant utility.

The Growing Importance of Cybersecurity and the Need for "Security in Everything."

As businesses face rising cyber threats, cybersecurity has become a fundamental aspect of managed services. MSPs must offer robust security solutions to safeguard their clients against malicious threats such as malware, ransomware, and phishing attacks.
Nevertheless, cybersecurity encompasses more than just implementing cutting-edge technology. IT executives must prioritize the development of security policies and training programs that educate employees on the significance of cybersecurity and ways to prevent common threats. In this regard, evolving MSPs can assist organizations by providing expertise in risk assessment, compliance, attack surface management, and incident response. By collaborating with MSPs, businesses can effectively strengthen their security initiatives.


Our client's environment isn't standard or static, so an MSPs approach must be more dynamic, flexible, and collaborative
The Importance of Collaboration and Partnership

As the managed services landscape continues to evolve, the importance of collaboration and partnership for achieving success is becoming increasingly evident. IT executives are responsible for selecting an MSP that can establish a close working relationship with them, comprehending their business objectives, and delivering tailored solutions that address their specific business requirements. In conclusion, the evolved MSP should seamlessly integrate with the IT organization, functioning as an extension of their team. This integration entails actively engaging in dynamic learning, staying updated with new standards and platforms, and implementing improvements across various clients.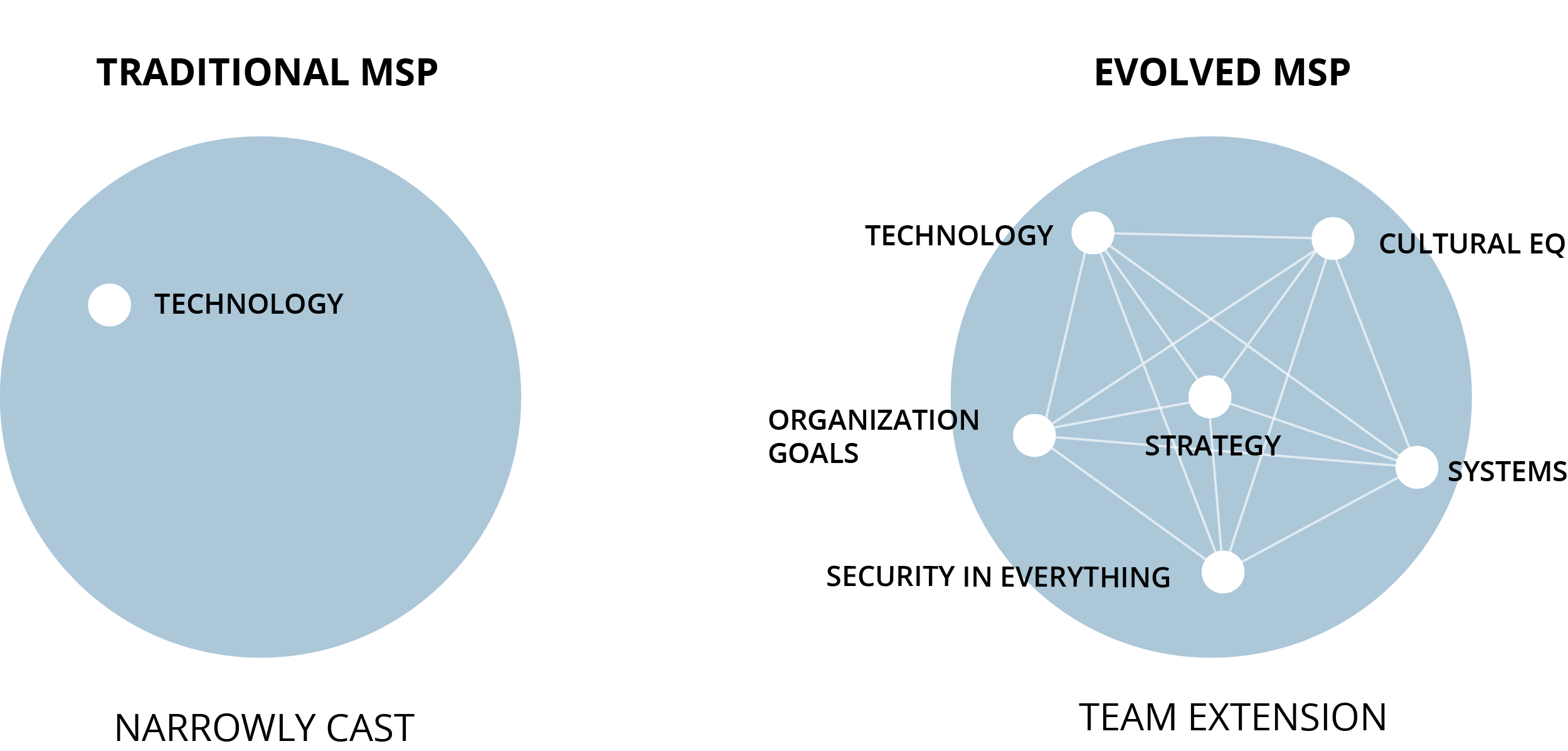 A successful MSP relationship should be built on trust, communication, and transparency. IT executives should look for service providers willing to act as trusted advisors and true partners, providing guidance and support throughout the entire IT lifecycle.

To succeed in this ever-changing environment, IT executives must carefully select an MSP that can offer customized solutions that align with their business objectives and priorities. Whether implementing AI and automation or formulating a comprehensive cybersecurity strategy, an MSP partnership should be founded on trust, effective communication, and collaborative efforts. By closely collaborating with their chosen MSP, IT executives can proactively stay ahead of the curve, access the necessary technology expertise at the right moment, and scale resources as required while leveraging the advantage of having an extended team in a rapidly evolving landscape.