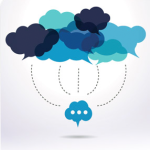 According to the Verizon State of the Market Enterprise Cloud Report, 65% of today's businesses are using the cloud. If your business is contemplating a move to the cloud, keep in mind that it's sometimes best to dip your toes in the water first instead of diving in. Successful migration to the cloud requires advance preparation that takes into account the unique needs of your business environment.
Exploring Your Cloud Options
Before migrating to the cloud, you need to consider what type of cloud solution would be most appropriate for your business. Each option has its own advantages, so your choice will depend on the type of work you typically perform and where your business is growing.
Public or external cloud is economical, fast, and scalable. It is multi-tenancy, so it is a good choice if security and compliance are not a big issue. You pay as you go and can add capacity when your workload increases. The public cloud also takes weight off your staff's shoulders because the provider takes on management responsibilities.
Private or internal cloud is secure and reliable. The private cloud is a single-tenant solution, so high levels of security are possible if your business needs to meet compliance requirements, such as HIPAA or Sarbanes-Oxley. While it is customizable, a private cloud requires a larger initial investment in hardware.
Hybrid cloud combines the best of both worlds. This type of cloud uses both virtual and dedicated bare metal servers. This combination lets you interact with the public in some functions while maintaining the security of your data.
Testing the Waters
When adopting the cloud, consider your business goals and requirements. The nature and amount of your workload will determine what type of solution is right for you. Moving applications to the cloud may be a good place to start. Before moving applications, determine which are best suited to the cloud. You might want to choose applications that can benefit from the cloud's elasticity. These applications would experience bursts in use. You may want to move applications associated with low-risk projects before mission critical applications.
Disaster Recovery is another good way to ease into cloud services because it will prevent you from having to adapt your infrastructure. Disaster Recovery in the cloud can be cost effective and efficient. The cloud can reproduce your entire production network, not just your servers, and recovery can happen in minutes. When choosing a provider for the public cloud, make sure the cloud will be managed and controlled, particularly if you need them to enforce your compliance requirements. Come on In! The Water's Fine!
Solutions II offers years of expertise in this area. Our team of experts can assess your current environment so that you can make the best choice between internal or external cloud infrastructure. Taking a client-centered approach to help clients plan, execute, and manage cloud solutions, our team customizes a solution that helps you reduce costs, decrease risks, and strengthen your IT strategy.
Make a splash by using Solutions II as your resource for cloud computing and other managed services. Click here to contact us today!