Feel like this guy?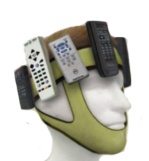 Is a "single pane of glass" possible? To manage VMware and Hyper-V alone you need a whole array of tools:
Hyper-V Manager
System Center Virtual Machine Manager
System Center Operations Manager
System Center Configuration Manager
Network Management Utilities
Storage Management Utilities
VMware vCenter
VMware vCenter Hypervisor Manager
Performance Management Tools
And the list goes on! Although a lot of tools profess to allow you to manage multiple vendors with their "single pane of glass" solution, all evidence points to the contrary.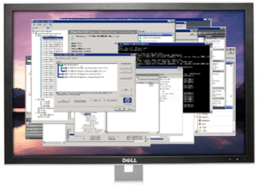 Realistically this has been the only "single pane of glass" that could truly manage everything. As much as we could review every technology and way to streamline platforms and network fabrics, there's an easier way: hire someone to manage it for you. Outsourcing your security management, your storage management, your infrastructure, etc. will save manpower, time, money and offload the responsibility of keeping abreast of each new technology.
Solutions II managed services - your true single pane of glass! We can show you how we provide industry best-in-class services built unique to every environment.