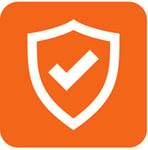 One experience that very few have had—in fact, it is likely that no one reading this blog has had it—is that of dialing 911 and having the call fail. And if you have had that experience, odds are it was a result of a faulty cell phone connection rather than a problem with the 911 service itself. Even in the midst of a natural disaster, we expect the 911 system to be available.
That expectation is a reasonable one. Since the late 1950s, when the National Association of Fire Chiefs accomplished its goal for instituting a 3-digit number that the public could use to report fires, emergency response systems have been available when we need them. Later, the system was expanded to include police and medical personnel. Today, however, many systems are aging and have dated hardware and software. Some national publications have been focusing a spotlight on this issue.
Moreover, the problem of technological obsolescence applies not only to 911 systems but to public safety technology infrastructure in general. Many of the systems that enable and connect law enforcement, medical services, fire departments, and other public safety organizations are aging and prone to failure, putting the public safety data and records those systems contain at risk.
Types of Sensitive Data That Public Safety Departments Store
The types of data that public safety departments store are quite varied. For example, from a law enforcement perspective, such data includes prison and jail records, information gleaned from surveillance exercises and wiretaps, and—with an eye toward modern technologies—drone video captures.
But aside from law enforcement, public health staff also store health-related data. For example, ambulance operators and emergency medical technicians (EMTs) maintain records on health services delivered in the field. As well, organizations such as the Center for Disease Control retain aggregated health data for use in identifying, tracking, preventing, and treating public health issues.
Protection of Data Stored by Public Safety Departments
Because the data gathered and stored by public safety departments is so important, the public expectation is that public safety departments are taking appropriate measures to protect the data. We—individually and as communities—simply assume that the data will be there when we need it. But is that confidence justified?
There are 2 key drivers of risk relating to the integrity and availability of public safety data. The first, discussed above, is the risk resulting from aging data storage systems and devices. The other is risk brought about by cybercriminals, who target public safety IT infrastructure & IT architecture for a variety of reasons. CSO Magazine discusses that aspect of the challenge here.
Leveraging Third Parties to Ensure Adequate, Timely Data Backups
With data volumes getting larger even as the risk to data grows, it makes sense for public safety departments to look for cost-effective solutions to data backups. Third-party providers are stepping up to meet that need. Thankfully, a significant number of those third-party providers have experience and expertise specifically in the backup needs of public safety departments.
Outsourcing data backups ensures that data backups happen as they should, when they should, and without burdening over-extended IT staff. Since third-party providers must meet specific service level agreements (SLAs), public safety leaders can be confident that their departments' data will be protected.
If you are interested in learning more about outsourcing data backup for public safety departments, we invite you to download a free copy of our infographic, The Importance of Public Safety Software Backups.