When I'm Hacked
Security discussions have gone from "if I'm hacked" to "when I'm hacked". We're constantly looking for advantages against attacks and to stay ahead of the hackers. With financial pressures, all of us in the corporate (or public sector) world want to do more with less while not overwhelming our teams. The security industry is full of new and impressive technologies, innovative controls to give the "single pane of glass" for simplicity and ease of use. Sophisticated technologies provide better threat mitigation and overall integration and use of current security toolsets.
What's the right mix? How do we keep up with changing products, changing threats, changing budgets, expiring contracts, new technologies, security conferences, tradeshows, certifications and training: all challenging elements of today's security solutions among many other factors. Is outsourcing security the answer?
Managed Security Services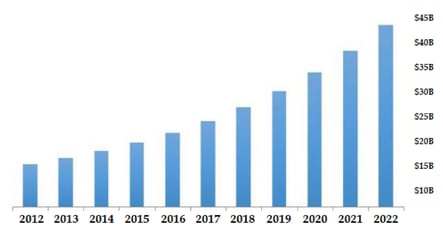 Managed Security Services have been the answer for many organizations and the popularity is increasing. Companies are saving costs and freeing up man hours for other business critical projects while depending on the "teams" of trained, experienced and dedicated security analysts for their insight. As more companies turn to external management of their security solutions, by 2022 it is projected that Managed Security Services will have grown 16.2% to total $43.5B.
Tips to Finding the right managed service provider for you
The challenge is finding the Managed Services provider with the right tools and expertise. One you can trust to manage your environment as if it was their own. You can focus your priorities back to your business and not have to worry about preparing for the "when I'm hacked". Here are some things to think about when analyzing Managed Service Providers:
Collection of Appropriate Certifications and Experience
Strategic Partnerships
Defined Processes for Escalation and Notification
Provide Services Customized for Your Needs
Excellent Customer Service
The right Managed Service provider should provide you a significant level of trust and comfort. This doesn't mean that your organization won't be hacked. It means that your organization will be much more prepared with significantly less impact to "business as usual."
For more information on Managed Services offered by Solutions II, you can go here or contact us at any time.